♪♪♪ >> WHAT'S UP? IT'S YOUR BOY, HARRY WINDSOR, AKA RON SLEEZELEY. OFFICIAL WEDDING VIDEO 2018. IT'S 2:00 A.M. ROYAL RECEPTION STILL GOING STRONG. MEGHAN'S IN THE HALLWAY TRYING TO STOP SOME OF HER WHITE RELATIVES FROM GETTING IN BECAUSE THEY'RE MENTAL. LET'S SEE WHO'S HANGING OUT, RIGHT? EVERYBODY'S HERE. WHAT ABOUT YOU? WHAT'S YOUR NAME? >> DESHAUN. I'M FROM MEGHAN'S SIDE OF THE FAMILY. >> KIND OF FIGURED THAT. HOW ARE YOU FEELING? >> OUTNUMBERED. >> SISTER-IN-LAW, KATE MIDDLETON. YOU LOOK A LITTLE TIPSY.
>> FOR THE LAST SIX YEARS I HAVE BEEN PREGNANT THE WHOLE TIME. I'M GOING HARD TONIGHT. >> I CAN TELL. HOW MUCH HAVE YOU HAD TO DRINK? >> ONE GLASS OF CHAMPAGNE! WHOO! >> LIGHTWEIGHT. THERE HE IS. PRINCE CHARLES HIMSELF. SO, FATHER, ARE YOU PROUD OF YOUR YOUNGEST SON? >> YES. >> ANYTHING ELSE YOU'D LIKE TO SAY? >> NO. >> ALL RIGHT. LOOK AT THIS. MEGHAN'S GREAT UNCLE TALKING TO MY GRANDMUM, THE QUEEN OF ENGLAND. >> HEY, HARRY. I WAS JUST TELLING HER MAJESTY SHE'S GOT TO START WATCHING "THE CROWN". THEY MAKE HER LOOK LIKE A BITCH ON THAT SHOW. GIRL, THEY DONE YOU DIRTY. >> I SEE. THIS GENTLEMAN HAS ALSO SAID I MUST I VISIT PHILADELPHIA. >> YES. YOU'VE GOT TO VISIT PHILLY, MAN, AND GET SOME REAL FOOD.
SOME PHILLY FOOD. >> LITTLE DRUNK. GOOD LUCK WITH THAT. GET A SHOT OF MY BROTHER WILLIAM. THE PARTY ANIMAL RIGHT HERE. HE LOOKS 50 YEARS OLD. >> OH, HELLO. WILLIAM, WHAT ARE YOU DRINKING, MATE? >> A VIRGIN HOT TODDY. >> SO A TEA THEN BASICALLY. SO SORRY TO HEAR YOUR HAIR COULD NOT MAKE IT. >> OH, HA, HA. BRILLIANT. WHAT A BRILLIANT BOY. >> LET'S HAVE A DANCE. WILLS, COME ON. IT'S MY RECEPTION. >> COULD BUST A FEW GROOVES. >> THERE YOU GO. >> OH, YEAH. >> WORK IT. THERE YOU GO. LOOK AT THAT. >> ALL RIGHT. >> GRANDMUM SAW THAT. BOLLOCSS. >> THAT'S ALL RIGHT. >> IT'S MY FAULT, GRANDMUM. MY FAULT. >> I MUST APOLOGIZE. >> LET'S GO SEE THE CHEAP SEATS. WE'LL SAY HI TO THE RANDO TABLE. EVERY WEDDING'S GOT ONE. PEOPLE YOU INVITE SHOW UP. EVEN THOUGH YOU THINK THEY WOULDN'T. ALL RIGHT. HOW ARE YOU DOING? FRIEND OF MEGHAN'S? >> I'M AMBER. I WORKED WITH MEGHAN ON "DEAL OR NO DEAL." WE WERE BRIEFCASE GIRLS TOGETHER. I BROUGHT MY BRIEFCASE. >> YOU DID. SHE BROUGHT THE BRIEFCASE.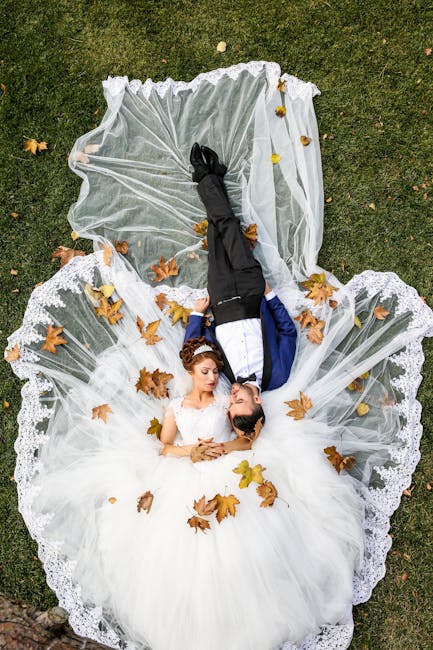 THAT'S NOT SAD AT ALL. VERY COOL. LOVE IT. LET ME GUESS, YOU'RE FROM THE GROOM'S SIDE. >> YES. I'M THE DUCHESS OF DEVONSHIRE. YOUR FATHER'S UNCLE ONCE REMOVED MARRIED MY MUM WHO IS HIS COUSIN. I AM BOTH YOUR AUNT AND YOUR NIECE. >> LOVE IT. >> LAST I SAW YOU, YOU WERE A WEE BOY. JUST AFTER A POLO MATCH IN — >> STOP SAYING THAT. >> I WAS KICKED IN THE FACE BY A HORSE. >> OH, AUNTY CREEPY. DAD USED TO SAY IF WE WERE BAD WE'D HAVE TO COME LIVE WITH YOU. >> RIGHT HE WAS. I'M A MONSTER AND A BIT OF A PEDOPHILE. >> OKAY. WISH YOU WEREN'T HERE. THANK YOU FOR COMING.
HERE'S YOUR HAT. THAT'S CONCERNING. ALL RIGHT. THE CELEBRITY TABLE. RUSSELL BRAND RIGHT HERE. >> HELLO! >> ALL RIGHT. THAT'S ALL. AND SIR ELTON JOHN. ♪ HOLD ME CLOSER, TINY GINGER ♪ >> BECAUSE OF YOUR HAIR. >> VERY CLEVER. ARE YOU ENJOYING YOURSELF? >> LOOK AT MY JACKET, HARRY. I'M HAVING A WONDERFUL — ♪ SATURDAY, SATURDAY ♪ >> HE'S SINGING THE HITS ALREADY. AN AMERICAN CELEBRITY, MS. LESLIE JONES. TELL EVERYONE WHY YOU'RE HERE. >> YEAH. SO I STARTED TWEETING ABOUT THE WEDDING TWO DAYS AGO. THEN I GOT INVITED. JUST LIKE THE OLYMPICS. THAT'S MY THING. I MIGHT BE AT THE NORTH KOREA MEETING. WE'LL SEE. WHERE'S OPRAH AT? THERE SHE GOES. OPRAH! >> THIS IS WILD. LOOK WHAT'S GOING ON OVER THERE. AUNT CREEPY! NO. OKAY. SHE'S A PEDOPHILE. ALL RIGHT. I NEED TO STOP DESHAUN FROM MAKING THE WORST MISTAKE OF HIS LIFE. ROYAL WEDDING 2018. PRINCE HARRY MARKLE SIGNING OFF, RIGHT? YEAH. ♪♪♪ .