Two Weeks Post-Proposal and Wedding Planning
Hey guys it's been two weeks since we got engaged Wow and so much has happened so we're really excited to share it with you. We are so excited to catch you up so you feel like you're a part of it and because you have been such a big part of everything yeah um thank you so much for those who have subscribed thank you for those that have watched our proposal video especially those who have sat and watched all 39 minutes yeah it's like a Netflix episode so thank you so much and when we first got engaged we posted a picture and the picture started spreading and before we knew it JK Rowling herself had seen it and congratulated us! Life. Made. I think I cried just as much in that moment as I did during the proposal. We were so excited! Yeah, someone actually messaged me on Instagram and was like well your life must be made because JK Rowling congratulated so…
And I was like wait and so I went to Twitter because I must have missed that and we're scrolling her page at like 5 a.m. while she's trying to get ready for work and she's looking over my head we're looking looking looking all of a sudden we both see it at the same time and scream, just screamed. so that happened and then it just started to spread everywhere all over the world. We have some people that we would like to think these are places that have posted our story that we know have there's probably some out there that we don't know about still: How He Asked or on their How She Asked page, Inside Edition, INSIDER, MSN News Pink News, The Advocate, jungle VT magazine which is out of London they're primarily on Facebook.
PRIDE magazine, Equally Wed which is out of Atlanta which is super special to me because that's my hometown George Takei, I believe that's how you say it. We don't know how to say it we're so sorry but thank you. He is what was he from like Star Trek Star Trek yeah so he has a huge Facebook following page or his husband does I'm not sure him or his husband, George or Brad thank you so much yes um gay Star News, Out Down Under, For Reading Addicts (in the UK), Little Free Libraries, obviously the little free libraries are special.
Yahoo.com, AOL in the UK, Her Campus and then there are tons in other languages that we have no idea who they are or what they say but it's absolutely amazing. Polish, Dutch, German yeah China yeah there are Chinese and Japanese articles someone even sent me a Ukrainian lgbtq page and apparently that's huge because their country is not supportive at all very homophobic so that's really big that says a lot yeah I'm sorry and why we do what we do why we choose to make our relationship public because a lot of people are too scared to and it's understandable or they can't ya know yeah yeah so we just want to be a positive light to some of those people or maybe teens or older anyone that's struggling with accepting who they are knowing that you can be out you can be open you can find people who accept you and who love you and you can be successful and for those of you that maybe can't because of where you live we just want to give you hope that maybe one day that can change because it wasn't always the case for us either yeah and it's something I think we always talk about is you know we want to be who we wish we had when we were younger someone to look up to someone who maybe we aspire to be or who helps us become the best versions of ourselves whoever that is and however you define normal we hope that we can show you it doesn't matter who you love what you want to wear what you look like anything like that you can be normal however you define it and be confident in that, be confident in who you are.
Exactly. I love you. I love you. So then we were also on the Cassidy Quinn show, Tonight with Cassidy ,which was crazy! It' s on KGW it's a local news station here and so we're gonna let you see that so you may have seen this Portland couple's proposal pop up on your internet feed because it is amazing everyone's realizing that and it is inspired by their love of Harry Potter we have the Heather and Kelsey here the happy, excited, beautiful, couple here. Congratulations you guys! Thank you so much. So what day did the engagement actually happen? Saturday October 27. My gosh, so this like just happened! Yes. and then hopefully you got to enjoy that but then spent a lot of time putting together a video so that the internet could share in the the beauty and excitement with you? We did, that was first things first.
And so you planned the engagement right? Where did the Harry Potter, where does that all come from? That's kind of what your relationship has formed over? yeah so I kind of started with my love for Harry Potter growing up I went to every single book release. We'd go at midnight. Were you in costume? No. Okay. but I was Harry Potter for my fourth grade Halloween, yeah so it's always had a Halloween tie it feels like. like but yeah so my Harry Potter fandom started young whereas hers is a little different. Yeah mine started kind of young. My dad actually introduced me to Harry Potter and I didn't end up reading the books until I was a little bit older but he passed away this summer so it has a touching spot in our hearts with him being such a big fan.
Makes it even more meaningful, yeah. Our first year anniversary we went to Harry Potter world in Orlando and that's where we got wands, and then our third anniversary in Los Angeles we went to Harry Potter world and we got Slytherin cloaks yes as you've seen yes so how did you set it up because you had the whole proposal is is all surrounding Harry Potter things but it's not like you could just say hey sweetheart you know meet me on this roof top up in your Slytherin cloak right you gotta somehow set it up yeah so it started out with Halloween party planning. Yep I really wanted to have a Halloween party because I've been playing on Pinterest and there was super cute ideas and so I decided I wanted to have a party and I didn't know that she already had this book and a ring and all of these things so yeah so back in February I stumbled upon this Etsy shop called The Book Angel and I saw that she did art works with books folded pages to spell out words and for her love of books it just resonated with me and I contacted her I said could you make a book that spells out marry me with the question mark and she said yeah sure I'll get back to you with how many pages it needs to be and when she told me and I googled Harry Potter Goblet of Fire was one of the first ones I read that popped up on the list and I was like this is so perfect let's do it so I've had this book since February and so then in August when she's talking about having a Halloween party or anything she's planning her own party it was almost too easy for me .Yeah, really no you did a lot of work it was very complicated.
Did you have any idea? like at what point did you realize maybe I'm not just going to this Halloween party? Yeah so she sent me to go pick up pizza which I still thought I was picking up the pizza and we pull into a neighborhood and my friends were like this is the address she gave us and it felt like that was really weird and then the second they said there's something in there for you I kind of freaked out and then she had flown my best friend's in from Mississippi so they were at each stop and so then I I knew. You were like this seems like a lot for a Halloween party… so amazing! That is so sweet and romantic and then it all ends on the rooftop right what was that final moment like? Oh man… Breathtaking. We still– What rooftop was that? Our apartment building actually. Oh ok because you can see all the different spots in Portland yeah all around in the video which is like looking at yeah yeah so yeah what was that there's the moment yeah I don't even know.
You're crying I'm gonna cry I wasn't even part of I have no idea what I was saying I said yes before she asked I don't know what she said when I'm watching this we're like what were we even talking about? Have to get someone that's really good at lipreading have no idea just so it seemed like it went on forever yeah yeah so beautiful in the video so of course we only get a few minutes to talk about it here but people can see the whole thing like 40 minutes of it right yeah that is shrunken down I know I know how like when you have so much good footage like you guys obviously do there's a wonderful thing how difficult that is to cut down where do people go to find the whole thing? You just search "Harry Potter proposal Heather Pearson Kelsey Stacy". because you guys have already yeah it's just popping up yeah everywhere JK Rowling yeah you know, who wrote Harry Potter, yeah I mean, life made. You guys have been all over ,we're honored to have you on Tonight with Cassidy.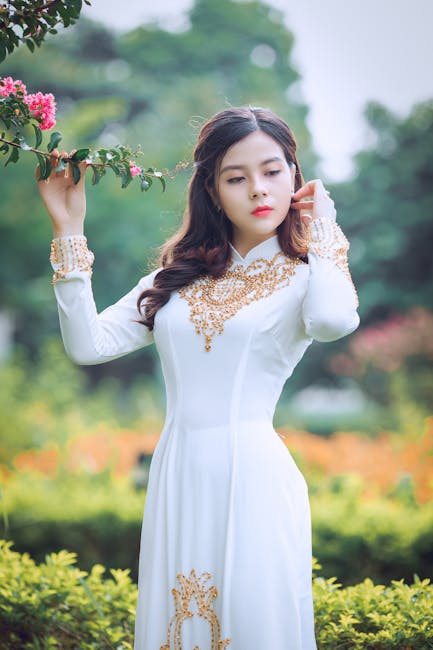 Are you going to have a Harry Potter themed wedding? We are throwing some in there yes. It's sounding like And of course they can follow you guys both on Instagram? yes absolutely what's your Instagram again? @heathermyriahpearson and @kelseymstacy well congratulations again you know watch the whole video if you need any time like in the middle of this week and you're like oh I'm stressed out I need to be romance and have some magic go watch it it's beautiful thank you guys thank you so Thank you so much. Our big big exciting news YAY is that we are working with The Knot to plan our wedding. I have been a fan of The Knot since I was in high school. I question how many Kelsey Stacy accounts with different people that there are over time so that I could fake plan weddings that I couldn't wait to have so that's extremely exciting for me, um, through The Knot we have found our wedding venue so we have booked our venue we have booked our date yes as of this weekend it's official.
You wanna share our date? July 19th yes so our plans are July 19th we are having a Portland celebration with our family and friends and that everyone's invited to and a dinner we're already non-traditional yeah we're just kind of doing things how we want to do it in our own thing yeah so July 19th actually gonna be more of a rehearsal/ reception/ send off party for us yeah so and then after that we are leaving for London and so we are going to privately say our vows together in London July 31st and if that date means anything to you then you are a true Harry Potter fan yeah yeah so July 31st will actually be our anniversary that's when we'll say our vows and explore London for our honeymoon, so we are so excited we have our notebook.
We went and found The Knot notebook a whole binder filled with things for us to plan and you know went to Barnes & Noble yeah and we're just looking for a planner and obviously the one we saw was The Knot and how perfect of course going to get that and we've started our guest list, we have our bridesmaid proposals coming to our best friends that might be watching this. And Bridesman proposal yes and we have our venue. we have our date we have our colors she's basically also a wedding planner on the side so if you need some help bridesmaid dresses picked , basically we're ready if we need to get married tomorrow. We have a videographer and photographer, we're still looking for catering and a cake.
I's really important for us that the cake be vegan and gluten free and that the catering be all vegan and we're wanting to do family-style dinner so it'll look maybe a little different than the traditional reception so we're doing the long tables, okay our definition of traditional, which I think is more intimate and more special in my opinion. Because you can be like hey in-laws that I'm not really close to, pass the potatoes yeah can I get some of your green beans over there you know and then you have to exchange make eye contact as you know yeah so it's the long tables with the food in the middle like how you would have dinner with family. Um yeah so let's see I have notes here. okay I'm so excited yeah our registry Yeah, so we have created a website through The Knot it is www.shesmypearson.wedding #ShesMyPearson Grey's Anatomy fans out there on that website you can find our story the proposal photos and then the registry and so with our registry again we're not as traditional I guess and so we have chosen a few items that people can buy like a normal quote unquote normal registry but we have also created our most important item which is the newlywed fund and after tons of thought and prayer we have decided that we need your help and would accept your help and would love your help with IVF and adoption funds so that…
I'm gonna cry. I know. oh so that we can start a family. So if you would like to help be a part of our journey we've gotten a lot of messages of how can I come to the wedding or how can I be a part of your story and if you want to help in any kind of way every dollar counts IVF isn't cheap adoption isn't cheap so you can go to www.shesmypearson.wedding and help us make little Pearsons little mini Pearsons. we want all the kids. we want like seven so we need all the help We are really excited. we're so honored and thankful to have you with us on this journey I'm so grateful to you for such an incredible proposal. I'm never going to get over it. I love you so much. I love you so much. Is there anything you want to say? yeah we'll keep you completely updated throughout this entire process. as much as we wish as we wish sorry to interrupt you, that all of you could be at our wedding and be at our send-off party and all this it's just it's not reasonable and so we want you to feel a part of it in all the ways that we're able to have you be a part of it and so if there's anything you want us to cover in our next video because we're gonna try to do these weekly just to keep you up to date because things are happening fast over here and like I said want you to be a part of the journey so if there's anything that you're like hey you know I really want to hear from this this really spoke to me you know drop it in the comments we pay attention and we read them all yep thank you bye from the future mrs.
And mrs. Pearson ah ahh! it's official this is our chosen wedding reception party send-off location! We are so excited! what's today's date November 9th we picked our location we found this place with The Knot. We're doing all of our wedding planning with them. it is perfect exactly what we've been looking for and what we wanted. It's so perfect What's happening?! I'm writing a check! Take our money, this place is perfect. Yeah obviously all this will be taken out and it'll be long tables, and the sides will be open. I love it I love it I love it and here the sides of the wall will be taken down and just be So that'll be so pretty Are you so excited? You know what I'm so excited for? Let me tell you a secret. To marry you.
Side right here of plants yeah and then this is where the tables will be so it's I thought the tables would be right here maybe so yeah we wanna be surrounded by plants like because we're vegan vegan wedding yeah yeah hey baby so exciting I'm getting married like I know she's getting married too but like I'm getting married I never thought about that. That's my future wife I'm getting married I know but I'm getting married but but me you got a deal with me for the rest of your life like this I can't be like more than arms distance You have any words of advice? Words of advice? Yeah.
For what? anything. like the most realistic motivation do you boo boo you just do you just do you what yeah this pumpkins doing it let me get let's get up close. that pumpkins just doing it just doing it be who you wanna be what's that silent scream I think that's like a southern thing though you're southern! I got southern roots. yeah we got to go in here be right back you .