WEDDING PLANNING Updates! | Venue, Date, Registry + GIFT HAUL
Hey guys welcome to my apartment I decided to pick up my camera and record this video for you guys because I just owe it to you I feel like I haven't had a chance to just talk one-on-one to the camera and tell you what's going on. okay I got engaged in April, it's now been five months. feels brand-new this ring is still…every time I look at it gives me a shock. we have officially picked our wedding date. it's going to be in September 2019 so it's just about a year away which gives us a whole lot of time but also as I've heard from many people it's gonna go by in the blink of an eye. we've also chosen our venue. we looked at a few venues in New York City and the one we ultimately settled on is outside of the city and we're really excited.
I'm not gonna announce just yet where we picked but we've got the venue. the next thing we've already chosen is our band. we've got the date, we've got the venue, we've got the band… what else have we got? we've also selected our photographers and our videographers for the day – that was especially exciting for me to pick as someone who works in video production just to get to watch a whole bunch of wedding video examples and then choose the one that I thought would fit with Michael and me the best.
Thankfully we have hired a wedding planner for this big event which I am so excited about because I've got a full time job… and sometimes when they email me I'm just like, "How would I ever have known to do this if I didn't have you?" so super grateful for the planners. some things that we have not selected yet include my wedding dress, the catering company, our flowers, um what else do you need for a wedding? lighting, I dunno what colors I want my bridesmaid dresses to be but I don't exactly have the dresses picked out, a few things are done, a few things are still in the works, but overall Michael and I just still could not be more excited that we're engaged and we've been to the venue a bunch of times and every time we drive past it we get the chills.
One other thing we're in the process of working on is building out our wedding registry. pretty much every single friend that I have that has gotten married already used Zola for their registry, so it was just a natural first choice for us. it's so under-ratedly fun to just go through and try to envision yourself you know, like, do I need this mixer? Is this something I could see myself doing? Is this plate something that will be in my future home? they do have kind of all the classic bestseller stuff that people want in a registry like kitchen appliances and electronics and all that but they also have really really cool experiential things and offerings that you just wouldn't normally see on a wedding registry for instance you can get things like a gift card to Airbnb or monthly packages for gym memberships.
They also have incredible random things like drones which I don't know about you but that is certainly going on my registry! in addition to it being just a traditional registry website it's sort of like this back-end suite of all the tools you would need if you were a bride… everything from the guest list function where you can manually add in all of your wedding guests, there's an awesome checklist function that basically you would enter in the date of your wedding and then it back fills and kind of tells you exactly which month you need to be doing what to stay on track for this event. we actually decided to move forward with a bit of an unconventional save the date so instead of sending out save the date cards Michael and I made a little save the date video.
We haven't sent it out yet so I don't want to ruin it and show it… so yes we did decide to move forward with a bit of an alternative save the date option but Zola does actually offer over 100 really beautiful invitation suites. they have invitations, save the dates, and RSVP cards and it's fully integrated with that back-end system where you've put in all of your guests so it basically can autofill the addresses from that guest list. it is really fun I actually got sucked down a rabbit hole for a couple hours of popping me and Michael into a few different templates and seeing how we looked.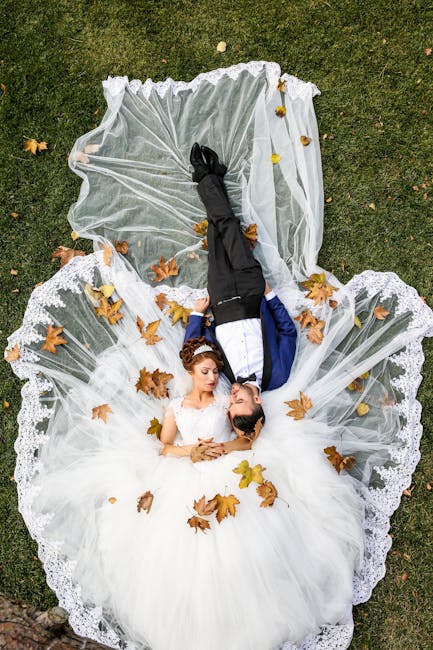 I do want to go around this apartment and show you some of the early engagement presents that we've gotten from some friends and family in this drawer right here which is some kitchen appliances. I've got this cake cutter from the Mauers who are my really close family friends. my friend, Liz, went to Hopkins with me this is from her and her parents. I believe they got it on Etsy and it's a cake cutter that we are gonna use to cut our wedding cake which is another thing that I forgot to mention we didn't pick. yet so we still need a wedding cake, but it's one of those cake cutters it says "I made a wish and you came true" and then there's a mr. and a mrs. fork. and we are most certainly going to eat our cake off of these on the wedding day.
Also in this cabinet up here Michael's grandparents' close friends sent us these crystal champagne glasses. they're some of my favorite glasses for sure. my friend Lauren, the one who just got married this past month actually, gave us this the first time she saw us after our engagement — the photo from our engagement in this adorable little cube. we've received a couple of eye masks actually – this company Slip sent us these silk eye masks that say mr. and mrs. and then my friend Julie sent us another pair of eye masks from Jonathan Adler.
They're really really cute the back of them is so soft and they also come with ear plugs. as far as Michael and I are concerned you can never have too many eye masks. moving on to the hallway in this closet I've got a couple goodies. first and foremost there's this denim jean jacket from Levi's that my friends Hannah and Haley got me, and from the front looks just like a normal jean jacket but from the back — Mrs. Morris. speaking of Mrs. Morris my friend Rose sent me this.. one of my favorite things and something I'm definitely gonna be bringing to the wedding day and hanging my gown on. so I'm having a lot of fun planning this wedding and the main reason is just because I'm marrying Michael. September 2019 I'm gonna be walking down that aisle saying yes adding another ring to this and it's gonna be official.
I'm also still trying to figure out what type of wedding band would go nicely with this ring so if anyone's got suggestions comment below. and one other thing I just was reminded of because I saw this globe and I like spinning it – we have no idea where we're gonna go for our honeymoon. that's another thing I would love suggestions on — so we want to go somewhere relaxing and warm but we're kind of open to ideas – share yours below and you know if you, yourself, went on a dream honeymoon and it was amazing and you highly recommend it please let us know where you went, and what hotel you stayed at, and how much it cost. there are gonna be so many other steps of this amazing process that I'm going to want to share with you guys so follow me on instagram @LucieBFink because I'll be doing most of the sharing there but also if you're not yet subscribed be sure to click right here and subscribe now because I will be uploading more wedding related videos right here.
and if you click on the little bell in the description box below you'll also get an email notification every time I upload and you'll never miss one ever! and I'll see you next time right here on YouTube bye guys .